Post by conan on Aug 2, 2017 18:15:53 GMT -5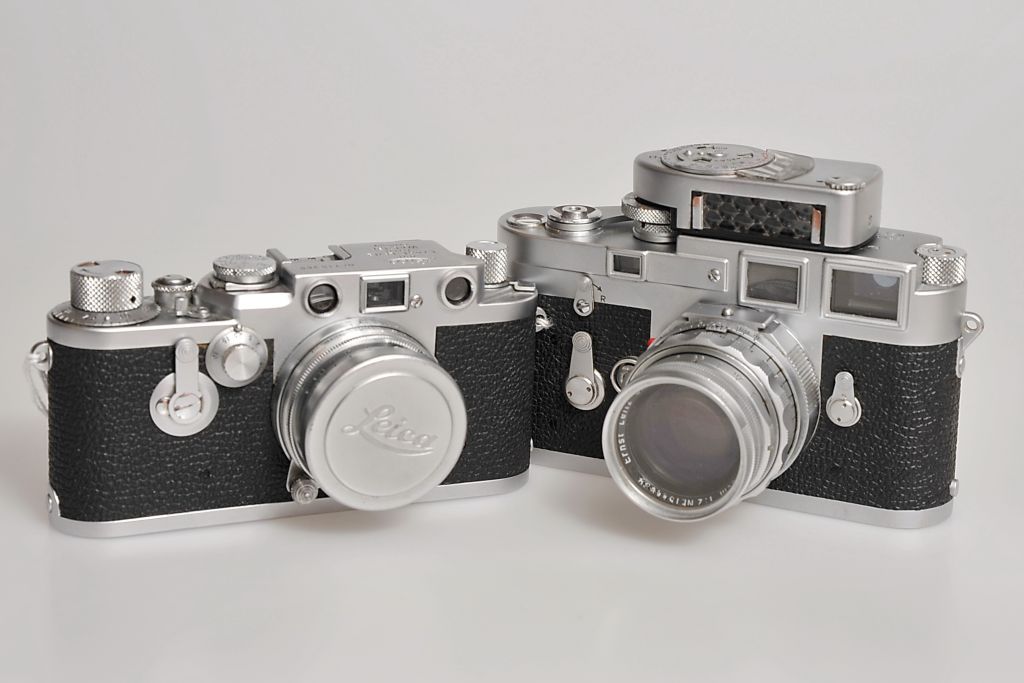 Acquisitions
Over the past couple of months, I have been on quite an extensive acquisition spree. This has included many of the accessories for particular cameras. A few small early 50's 35mm (Ricoh and Zeiss) viewfinder/rangefinders and then some serious cameras. First up was a black Nikon F2A body that is almost mint (Belgium Reporter will confirm you can never have too many F series bodies) Next a pair of Rollei's - a Cord and a Flex and then a pair of Leica's.
The Leica's are a 1954 IIIf with a Summitar lens. Cosmetic and mechanical condition is very good for a camera that's 63 years old
Next is a 1957 Leica M3 double stroke with a dual range Summicron that was complete with the Leica googles, a Leica UV filter and the Leica lens hood for the Summicron. There is an MC meter with the camera – alas not working and strangely with a few marks on its front. Again cosmetically and mechanically the camera itself is in great condition. Of historical interest in that the dual range Summicron achieved the highest ever lens rating from Modern Photography when they were conducting their more scientific resolution tests.
Both rangefinders were slightly off but fortunately only required minor adjustment.
These two Leica's have given me the opportunity to revisit the LTM versus Bayonet debate and the upheaval the M3 caused to the traditional Leica LTM brigade and why the M3 seriously hurt the Contax IIa with its slow knob winding and poor viewing in comparison to the M3 viewfinder.
Historically there are many that say the M3 was the first nail in the Zeiss coffin with the Contax IIa replacement never being released and then Zeiss's nemesis (Nikon) releasing the S2, then the killer SP which ensured that Zeiss never released its updated Contax IV and then the Contarex vs Nikon F war which ensured that Zeiss became an 'also ran' in the professional camera market.