Post by Stephen on Nov 25, 2012 19:04:47 GMT -5
In a local junk shop, a USSR made Fed-4 body, jammed solid, missing flashshoe, and loose viewfinder lens, and all for only £1.00....no lens, no case!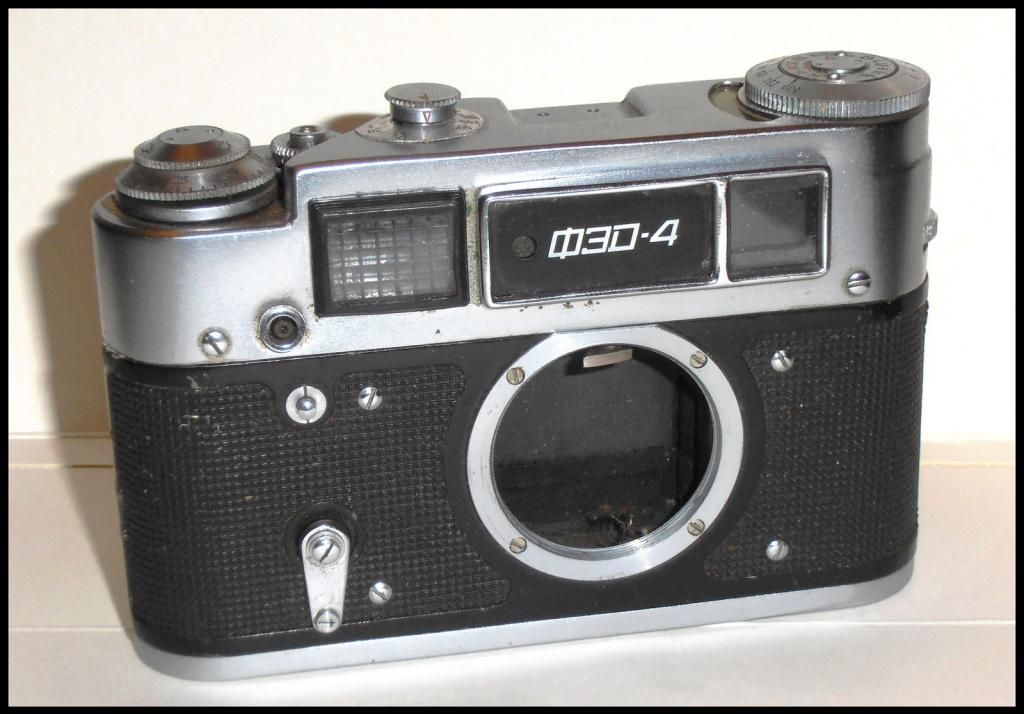 A quick checkover cleared the shutter jam, and the shutter is up and running..... most of the time.....the main speed dial is on a very wobbly shaft bearing or adrift a bit, if pressed down the shutter jams, normal position and it works.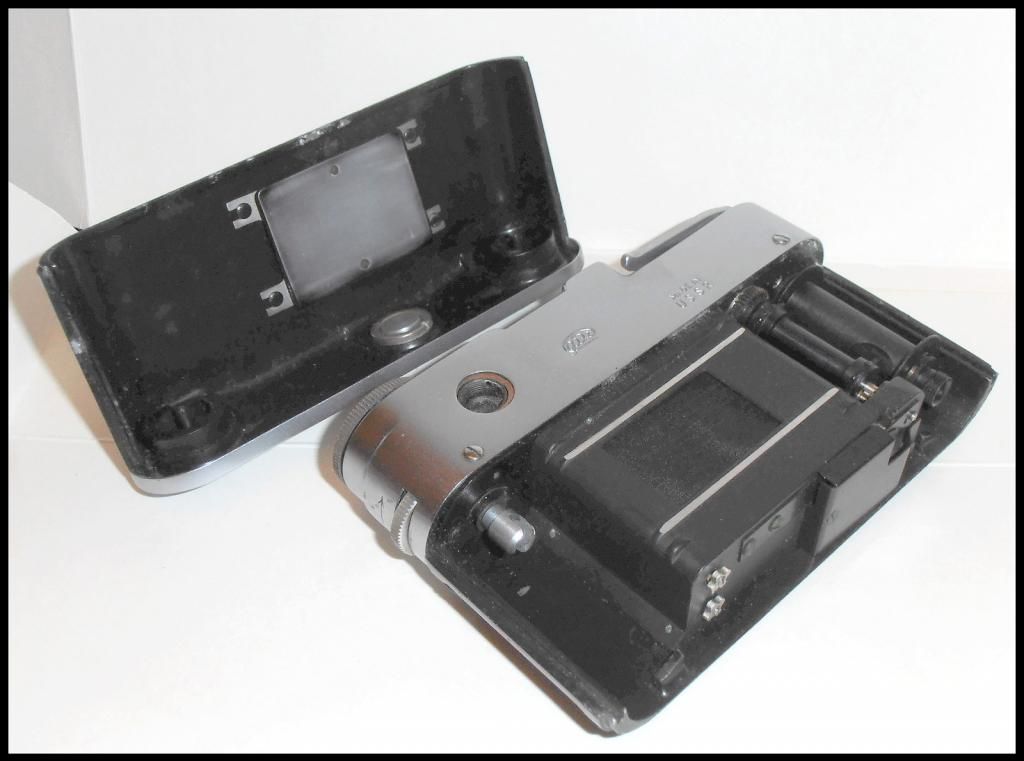 Speeds are quite accurate across the range, 1sec to 1/500th, including the slow speeds, and the delayed action works properly. The meter does not respond, it might be the cell faulty, or the leads displaced.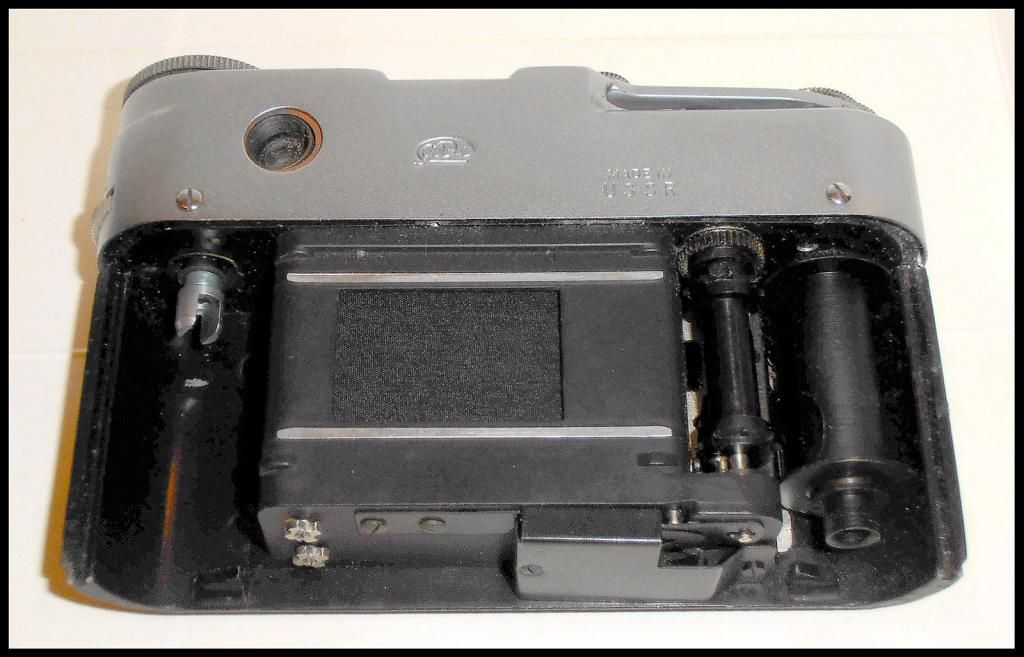 Curious Soviet production all round, Fed's all seem to suffer from poor assembly and design standards, but somehow seem to work. The standard of the body are OK on the chassis and shutter, but the top is a disaster area, with dimensions altering along the top, bad pressings and variable finish, it is more like a jelly mould than a precision pressing!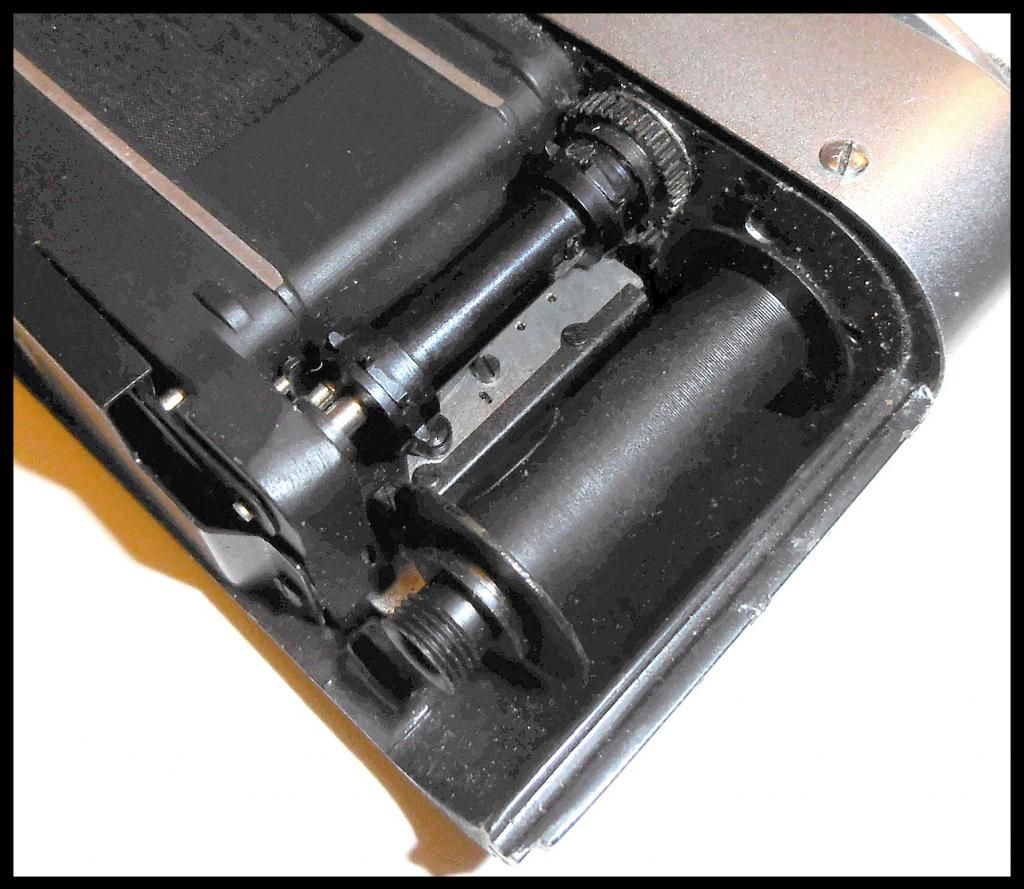 The knobs just seem to "be there", sticking out, easy to damage, and no thought of decent design. Utilitarian is the best description, and so typical of Russian productions of the 1960/70s. The Fed 4 dates from about 1964 with knob wind and 1969 for lever wind versions as with this one.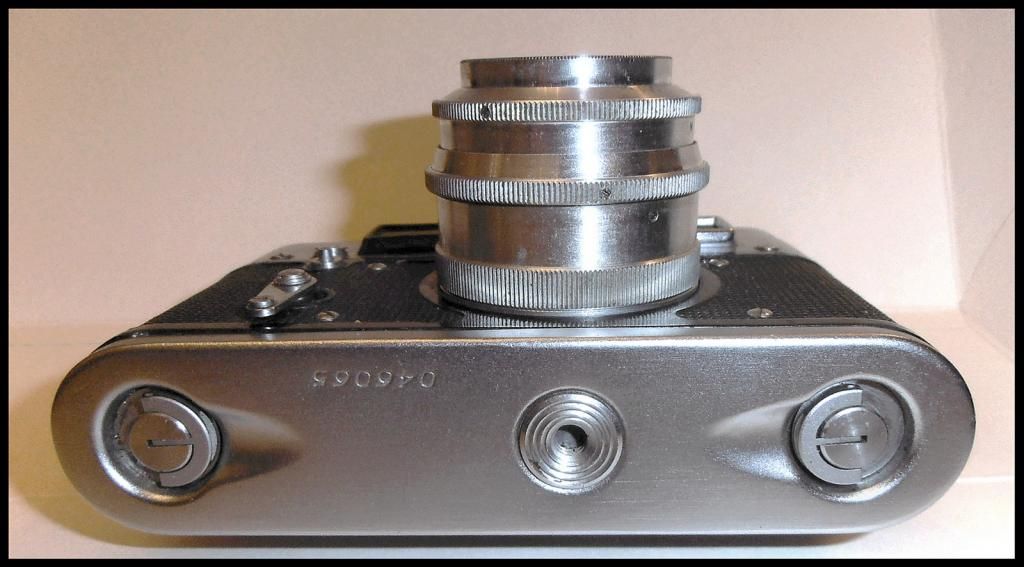 The rangefinder is very poor, the secondary spot window is far too small, and difficult to clean. The finish of the windows and chromed surround was always poor, with a soft plastic surround to the meter window, easily
damaged. At least the Soviet designers got the back right, so much better than Leica, it releases completely, secures with excellent toggle tabs, and operates fully opening Contax style cassettes as an added bonus.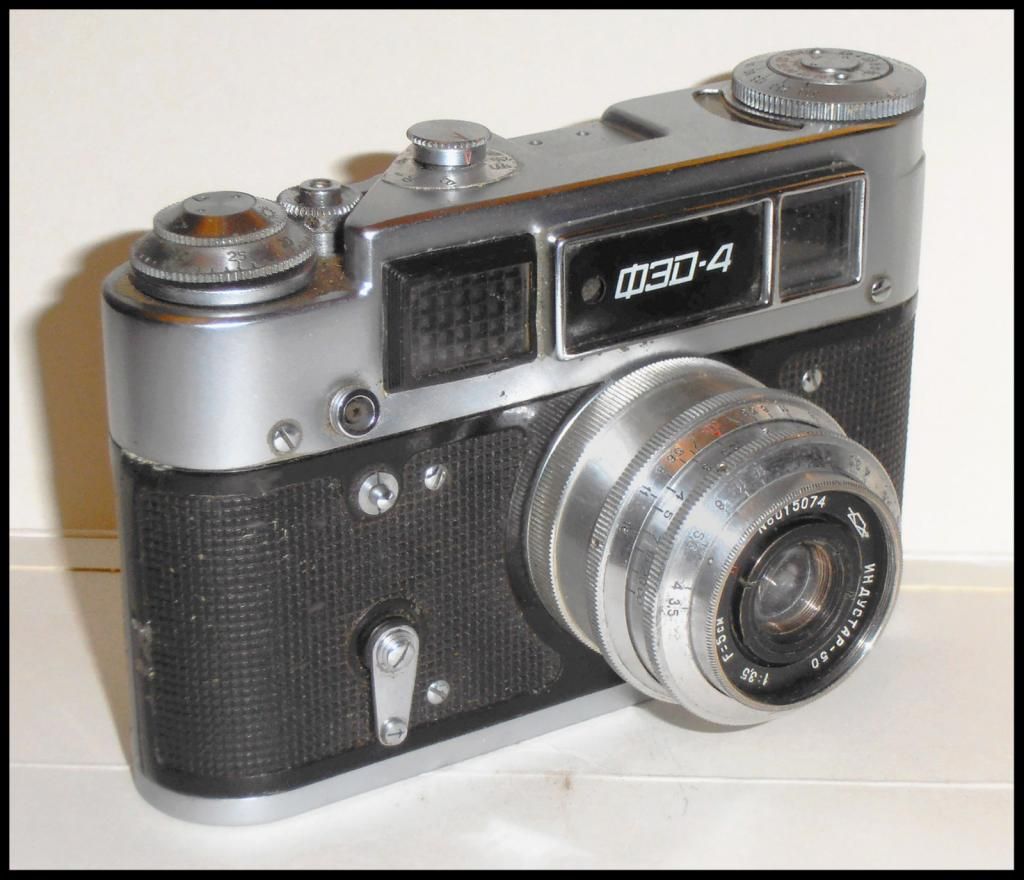 They were widely available in the UK, imported by
Technical and Optical Ltd, (TOE),
a company run directly by the Russian Embassy, just to sell optical equipment. They delighted in a completely non commercial sales effort, they sold exactly what Moscow told them to sell, not more, not less!! If sales picked up, they could not have cared less, they had sold the years batch and that was that!
The amusing thing was each camera came with an inspection certificate, fully numbered and signed, and as worthless as a ticket to a USSR salt mine, the UK TOE sales Rep reckoned they employed a couple of old ladies to stamp the certificates in the Fed factory, and pop one in each box as it was packed!
At least two or three of each batch we stocked were faulty, they were serviced by TOE and returned to stock, we could have sold them at a premium, as we knew they worked properly.
The lenses were usually OK, they were so simple that there was little to go wrong and it was a good lens design.
The best part of the Fed camera is the shutter, a Leica style cloth unit, easily serviced and robust, but the controls can be finicky if not well assembled and lubricated. The shutter is very quiet and smooth, usually as good as Leica. If it clacks it needs a service, dry bearings etc. This example has good cloth blinds, no wear or pin holes etc. They are relatively easy to replace if damaged.
The interior of the camera is well made, all brass and steel, no plastic, and the engineering standards are high, it is the assembly of the various unit parts that was so bad in Soviet days. Many were made, out producing many western makes, with sales outside Russia quite high, although they were not sold in the United States much, making them rarer there these days.
A new flash shoe will be needed, and a new rear rim to the viewfinder window , which is loose at the moment, and then a lube job and general clean and re-paint. The Vulcanite finish is good, no cracks or missing bits.
Stephen