Post by Stephen on Aug 1, 2013 16:12:29 GMT -5
To go with the Agfa Standard 6x9 camera I recently bought on Ebay I needed a roll film adaptor, and found the Rada version I had did not fit the Standard properly, it moved the focus plane about .25mm. This is easy to allow for, but not correct.
I looked out for a Rollex roll film back, they made many more versions than Plaubel's Rada back.
I plumped for an advertised on Ebay 6cm x9cm version, in needed of a bit of a re-paint etc, but said to be in working order, all for £20. They can sell for an awful lot more in mint condition.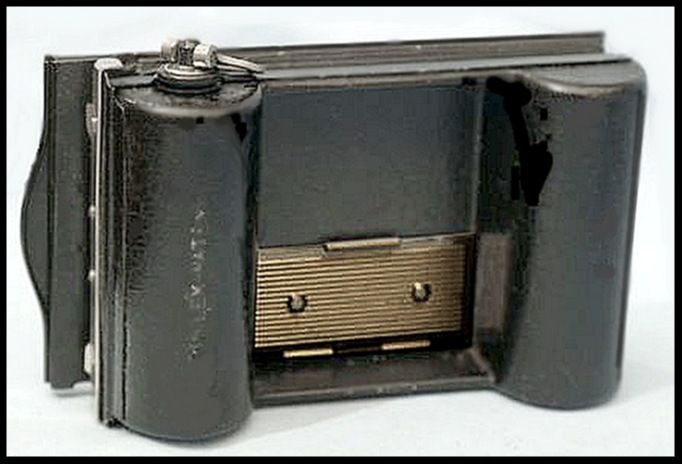 It arrived today, and I found it does suit the Agfa, the focus distance appears the same as the ground glass. Some are recessed about 2mm, a different "standard".
However the rails at each side which slide into the camera grooves wee a very tight fit, and Agfa have a solid body you can't bend a fraction!
Then I had a hard look at the rails and the recess in the Rollex, and found one side with excess soft solder in the groove.
I think it must have been an amateur attempt at repair, maybe they thought it was leaking light, it cannot be original to the German makers, they knew how to solder!
Anyway as the steel was a touch rusty as well, I have emery papered the slots clean and removed any burrs, and thinned the flange a touch, to a nice firm fit.
The whole unit needs a re-spray for appearance but now fits fine. The slots will be left in bare steel, paint would simply scrape of in use.
The design of the Rollex roll film back is a bit neater than Rada adaptor, the film floats in the back, the internal removable film tray acting as a pressure plate, the frame numbers are read via a sprung closed trapdoor and red window, simpler than the glass block inside the larger Rada back.
It takes standard 120 film, with Rexine cloth wraps over the film roll as the film faces outwards. This is not a light trap, but helps stop static build up on the film, which causes lighting marks. As with all 120 film backs it is best to not leave film in for too long, it creases it.
This particular model only does 6x9, as there are no windows for the other sizes.
I will clean it up generally and take some shots of it tomorrow, and then run a colour film through it at the weekend.