Post by Stephen on May 24, 2015 10:18:21 GMT -5
After a long wait...and having a couple of spare lenses already, finally found a Diax IIb, made by Walter Voss in Ulm, Germany, on ebay, and at reasonable price, unlike some offered on some European Ebay listings. No case etc, said to be working, but worth servicing anyway.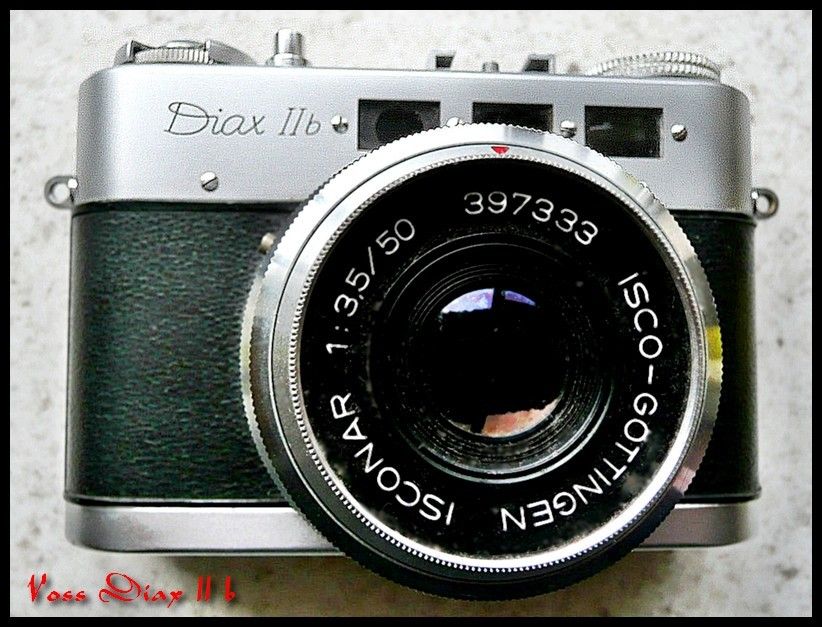 Voss started making these Diax series cameras just after the war, the IIB was the last model. They have a fully interchangeable lens, mounted on a locking thread in front of a leaf shutter. There is a built in rangefinder and dual viewfinder to cover everthing from 35mm to 90mm. There wera about 12 lenses of various focal lenghts made, up to 400mm.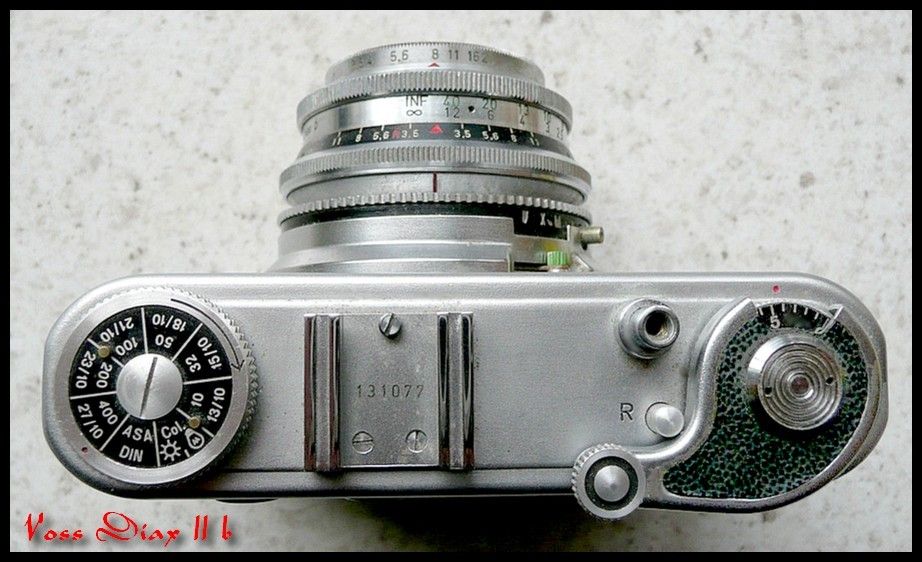 Diax were very solidly built cameras, and aimed at the upper end of the market. The premium price level caused the demise of Voss, as they could not compete with Japanese production, closing in 1957
The body was made by Voss Diax themselves, but the lenses were bought in and various makers were used. Voss tested all the lenses supplied and had high standards.
They had a turret viewfinder by Steinheil, and a Voss made rangefinder as well. Also a Reflex through the lens bellows unit, by Sperling of Berlin, was supplied. Extension tubes were made as well, along with a close up adaptor of the Zeiss type. Filters were a constant size on most of the lens at 40.5 mm, clamp on for the Diaxette, screw in for the Diax.
I cannot trace if anybody ever imported these cameras officially into the UK, it may have been Wallace Heaton of London. The amount around suggests an importer was active at one point later in the life of the brand.
They commanded good prices when sold on the secondhand market in the late 1960's to the 1980's, and were considered a reliable camera, with excellent lenses.
Overall they compare closely with the Braun Paxette range, especially as some have identical standard lenses, but the Diax camera was more flexible in it's system, with a large range of lenses.
Stephen.