Post by Stephen on May 24, 2013 8:47:06 GMT -5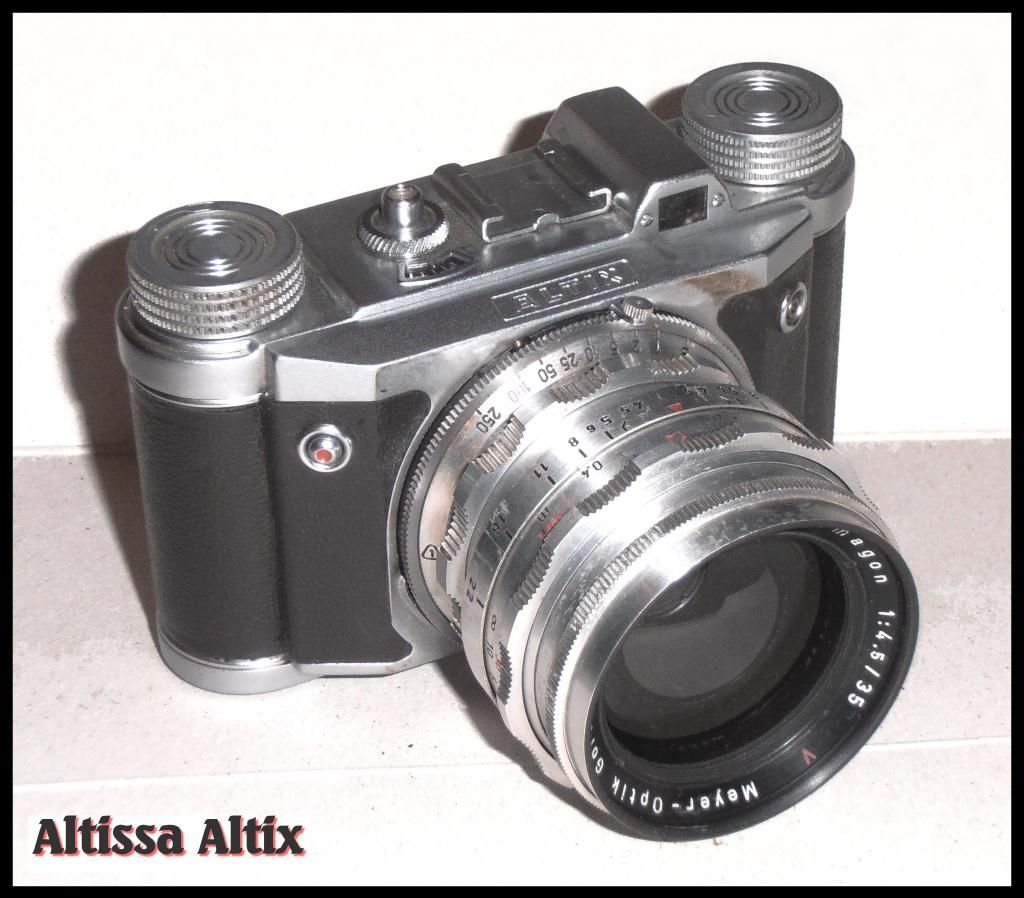 New from ebay, here today in the post.....
The East German made, Dresden based, Altissa Altix V, 1954 vintage, the small 35mm Altix cameras acquired interchangeable lenses, via a breech lock Bayonet in early 1954. Introduced in 1938 in 24x24 format, then they changed to 24x35 standard format and the design was developed throughout the 40's and 50's, the German makers Altissa went into VEB Pentacon at the end of independent operation.
Well built cameras, mainly cast aluminium and brass, shutter speed range 1 sec to 1/250th sec. +b, but a separate shutter cocking, via the lever on the body, the film sprocket only spaced the negatives, not pulling the film. The frame counter surrounds the shutter release stem. Over all size is surprisingly small, the Meyer-Optik Primagon 35mm Lens is large and heavy.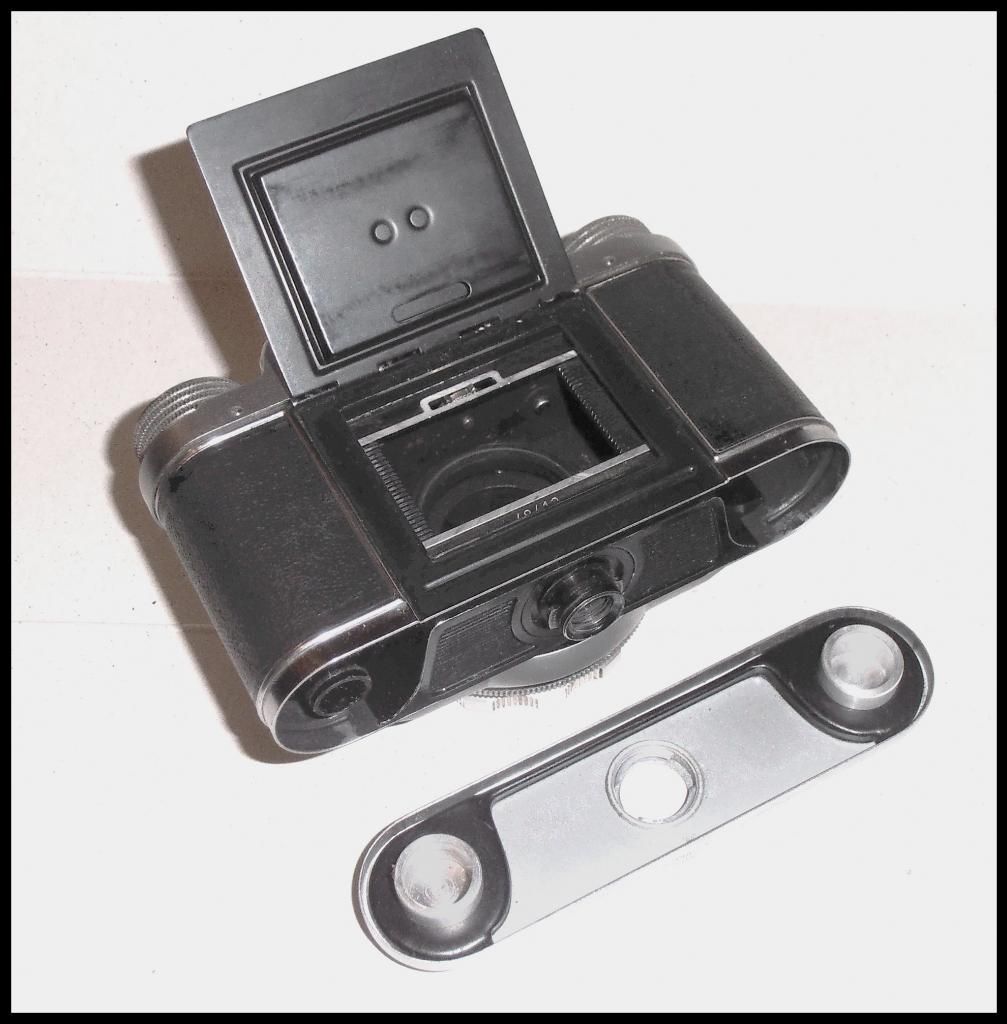 The body was oddly loaded, rather like a Leica M, and with an opening back in Edixa style, to aid loading, the outline of the body style resembles Exakta shape. It also helps checking the focus with a ground glass, via the opening flap back.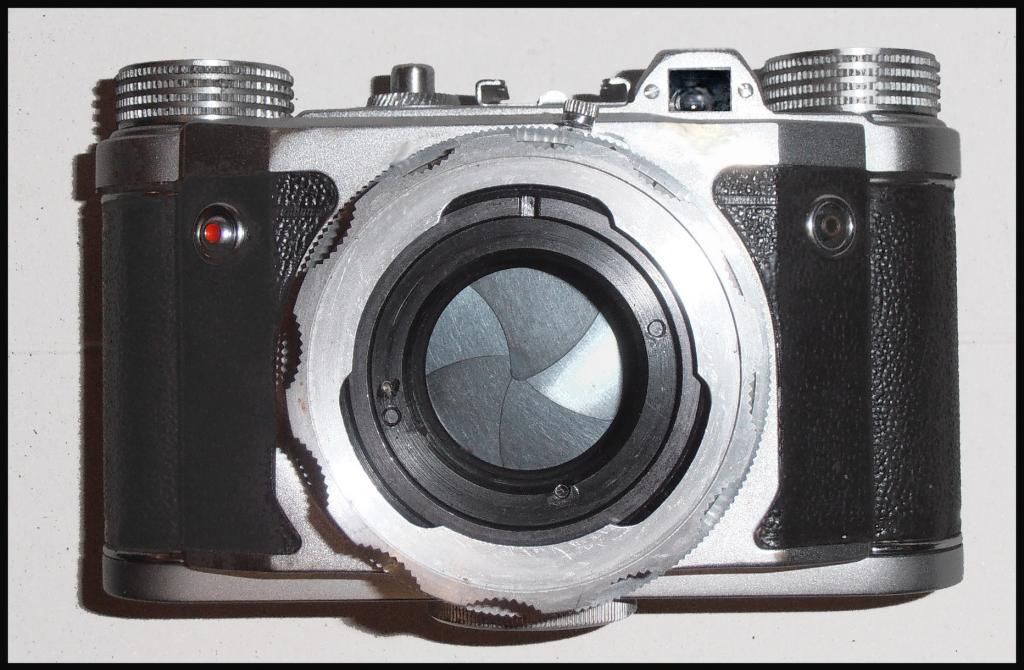 Needs a good all round clean up, slight brassing wear on the front, no rangefinder fitted on this Altix model. A very substantial camera lens mount , breech mount type, twisting bayonet, three claw. Tempur Shutter built into the body. A very small viewfinder, but it is a clear view.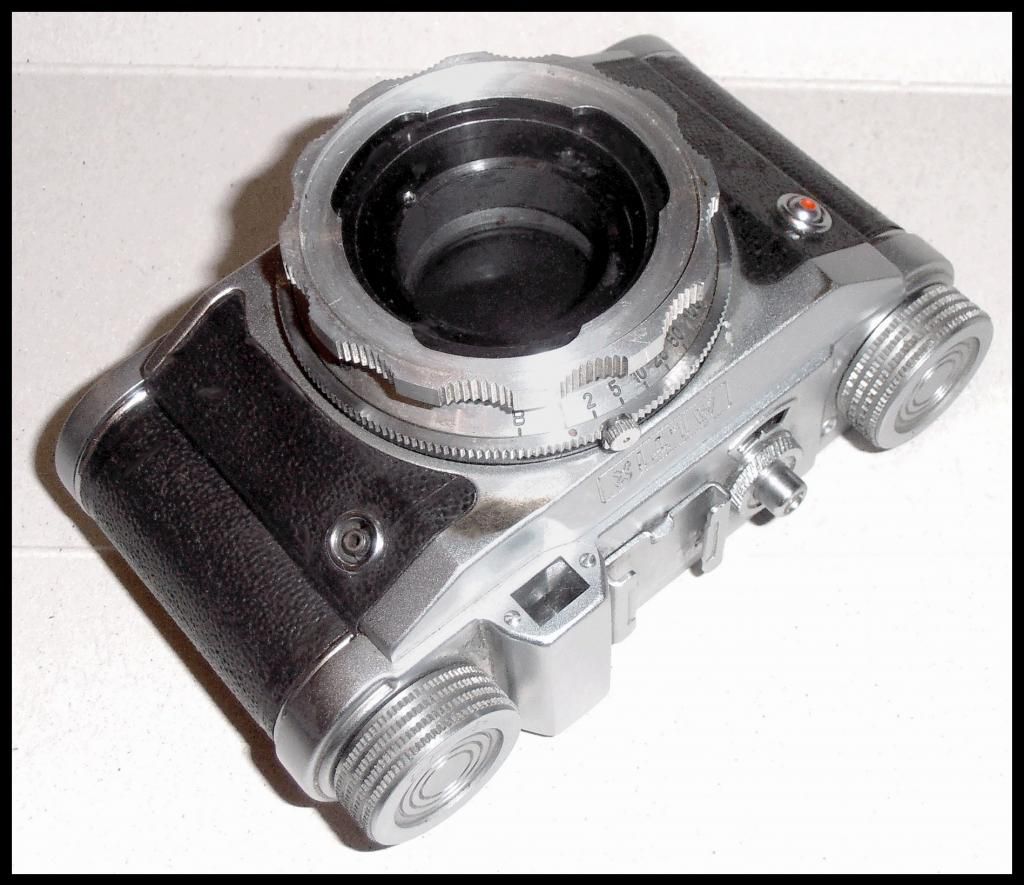 The lens supplied with this particular camera body is the 35mm F4.5 wide angle Meyer-Optik Primagon lens, an early type of retrofocus 4 element lens. They are renown for sharpness, but this one has a deep problem, somebody has taken the focus screw front off the body, and placed it back 180 degrees out, it should be repairable, I suspect that they got fed up trying to re-engage the multi start thread in the right place. At the moment infinity is at the bottom, and it does not turn full scale.
The lens will need a very comprehensive re-assemble and a good test etc., micro 4/3 adaptors are done for Altissa Altix, but are £100+ custom made European ones, so it will need a home made version made in the workshop.
A wide range of lenses were made for the Altissa Altix, far more than the West German Paxette, it's nearest 35mm rival in type and size. Most lenses were Meyer-Optik made, and there Zeiss alternatives in faster apertures. Accessory viewfinders fitted the flash shoe, and an Altix rangefinder to match the camera was also made.
Stephen.